The yoga that Marcin teaches (transmits) is like nothing I've encountered. It seems as if the yoga comes directly from Nature, perhaps where all yoga sprang from in the first place. In Marcin's presence, my body began to move spontaneously into postures that were perfect for me in each moment. At other times, Marcin would perform the movements and I would mirror them. In either case, I felt increased energy flow, flexibility, and over the course of many weeks, greater sensitivity, a sense of calm, and a quieter mind.
Saranagati Yoga is a gentle flow of asanas, postures, breathing technics, bandhas and mudras that slowly opens one up to all present energies of Nature. During the process the psychosomatic blocks stuck in the body get released, and one slowly becomes more and more sensitive to the energy structure operating within. The proces starts gently but at the same time it goes decisively through the limits of the body-mind system. It never pushes one too hard or tries to shape one into a certain form or an ideal. It is simply a proces of slow but steady dissolution into Nature, into Space, into all present Consciousness.
... Blockages disappear, energy begins to circulate, life takes on a new dimension. As if someone had untied the strings and knots tied in and around the body and took off a backpack full of heavy stuff. Movements flow from the body not only during the session, but also during the day. I will stretch here, stretch there, get into the habit of loosening and dissolving the tension as soon as it starts to appear. Importantly, exercises are not the imposed rigor of one school or another, but flow from the body. So you feel like coming back to them and repeating them, because they are natural, mine, and they respond to my needs in a given moment or day, and they are almost never the same...
Similarly to a good ayurvedic marma massage where the movements of a healer are guided by the movement of prana, in the Saranagati approach the movements of an instructor are guided by the movement of the same universal pranic life force. In this way postures, movements and breathing exercises that are demonstrated by the guide are a direct response to the current needs of the body-mind of a student. In the course of the practice practitioner becomes more and more sensitive to the subtle flows of pranic force in her/his own body-mind and in some cases reaches the point at which she/he is able to intuitively enter the posture that are the most beneficial at that moment.
प्रज्ञा
Individual Sessions
प्रज्ञा
Individual yoga
Sessions
(on-line or in person)

Private sessions (online or in person) are a great way to access these parts of the psychosomatic and the energetic system that need treatment the most. During these sessions, which usually last for about 50 minutes, you will be guided through a series of gentle stretches, movements, and breaths designed to bring the light of awareness into areas that have been numb as a result of the emotional pain that has accumulated inside. There is a possibility that you may experience a certain dose of emotional disturbance as a deeper mental or physical knots open up and old emotions spring back into consciousness. The Saranagati process will gently guide you through these experiences. Whether you are an experienced yogi or a complete beginner, the process will always adapt to your present state, leading you from there to a deeper openness and balance.


Duration: 55min
Cost: Online - 44 euro per session / 200 euro per 5 sessions;
In person - 44 euro per session / 200 euro per 5 sessions
प्रज्ञा
Individual
Meditation
Sessions
प्रज्ञा
Individual Meditation Courses

The purpose of meditation courses is to create conditions that are conducive for an insight into the Unity of the experience and the experiencer to arise. The course consists of 3 to 5 meetings during which we will explore what is and what is not a meditative state, what are the main obstacles that keep you away from resting in that natural state. At the end of our meetings you will be equipped with a set of personalized meditative tools that will allow you to continue and deepen your practice on your own (in the "real life").
If you are interested in the approach to meditation (open awareness) that forms the backbone of the course, you can find more information on my open awareness blog: cafeSamadhi.
Duration: 3 online meetings, 90 minutes each
Cost: 150 euro
प्रज्ञा
Group Sessions

Group sessions are a great way to connect together in one energetic field that further enhances the practice.

Duration: 55min
Cost: Online - 11 euro per session / 50 euro per 5 sessions
प्रज्ञा
online yoga/meditation retreats

In these (2 to 5 days) days of intensive group practice we'll focus on bringing about and strengthening an insight into the divine aspect of the experience. We'll recognize the main factors that are preventing the mind from seeing the nature of the experience and that are pulling you back from the light of awareness into the dark corners of separation. A day of practice will be a mixture of body work, conversations stimulating the insight into reality and guided meditation practices.
Duration: 2 days (4x55minutes yoga sessions, 4x90minutes meditation/dhamma discussion)
Cost: 133euro
प्रज्ञा
Workshops

The Saranagati workshops are aimed at those who already had a glimpse of the inner intelligence and power of their bodies that is independent and beyond the capabilities of their thinking mind. The workshop provides a safe space and supportive energetic structure that greatly facilitates the further awakening of this intuition. If what is written on this website does not sound completely foreign to you, or if the inner wisdom of the body already awakened (surfaced to the consciousness) but you still have doubts about how much of the flow comes as a result of surrender and how much is still controlled by the conditioning of the mind, the workshops may be a great opportunity to deepen the practice, increase your trust and further surrender yourself to the process.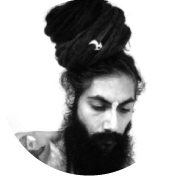 Alex - Yogi / sak yant tattoo master
Sessions with Marcin with an extensive use of bandhas and breathing exercises has helped me to energetically unlock my body...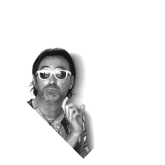 Olivier - Poet / Writer
Toute une série d'étirement au sol utilisant la force de la terre comme point d'encrage... Un peu comme un serpent ! Très efficace...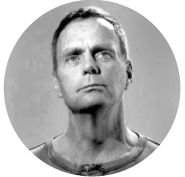 Sean - Musician / Meditator
I've been doing yoga with Marcin for over a year and I love what it is doing for me. I love being more alert, aware and alive. Thanks Marcin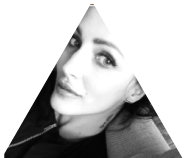 Gosia - TCM Practitioner
...potrafi doskonale wyczuwać niuanse ludzkiej energii, prowadząc zajęcia bardzo zindywidualizowane...

Marcin - photographer
Praca z Marcinem to nowy wymiar ćwiczeń. Nie tylko na poziomie fizycznym, ale też przepływu i odblokowywania energii w ciele.

Tomek - Meditation Teacher
"...combines distance and sense of humor with a very high level of awareness..."

lihi - chef
"After only one session with Marcin I felt already a huge relief and stopped taking the medicine"

hans musician
"Practicing with Marcin has helped me to release these tensions and basically taught me how to relax."

Nathan energy healer / shaman
"The yoga that Marcin teaches (transmits) is like nothing I've encountered"
The process of Saranagati Yoga pulled me in around 18 years ago. I was meditating in Slowinski nature park by the baltic sea in poland. I had never had any special spiritual experience before and the meditation consisted for me mostly of trying to be aware of a dark whirlpool of thoughts and emotions that were happening behind my face. I was not sure if it can bring any result or if it can be of any benefit, but I was finding myself at this point of life where one really doesn't know what better one could do. And then, after a couple of weeks of struggle I gave up. And that was the moment when the Universe decided to take my body away from me. Or to be more specific, reclaimed its ownership of it.